This template for Affinity Designer will help you to prepare and automate exporting your iOS App Icon according to Apple's guidelines for universal applications.
With this template you can export the 18 different sizes required by Apple, all named according to Apple's guidelines. Masks and grid layers are included in the document. The corner radiuses for the masks were calculated using the 10/57 * size technique described on Jon Hicks' site.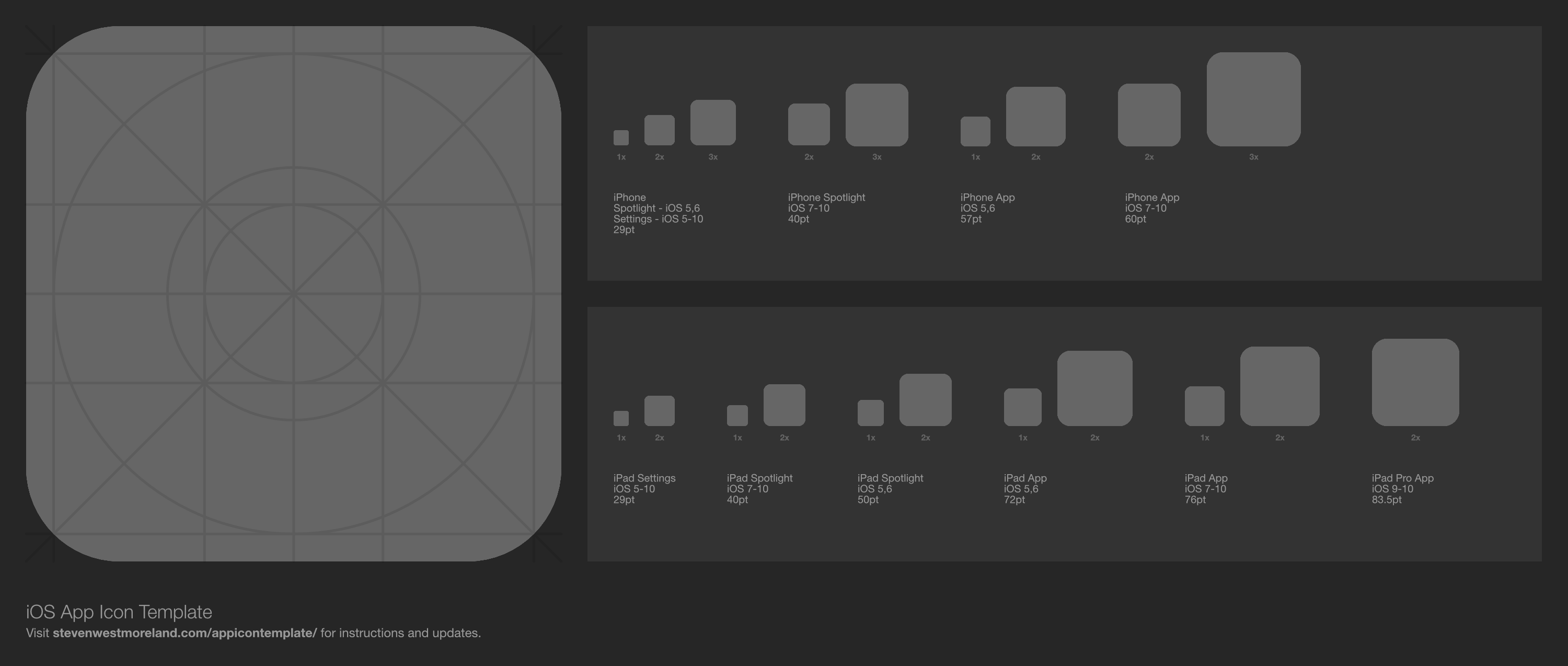 To use this template, simply edit the Icon symbol on the App Icon layer.
When you are ready to export the icons, switch to the Export Persona and click the Export Slices button. The icons should be exported as square images – the mask layers should be disabled.